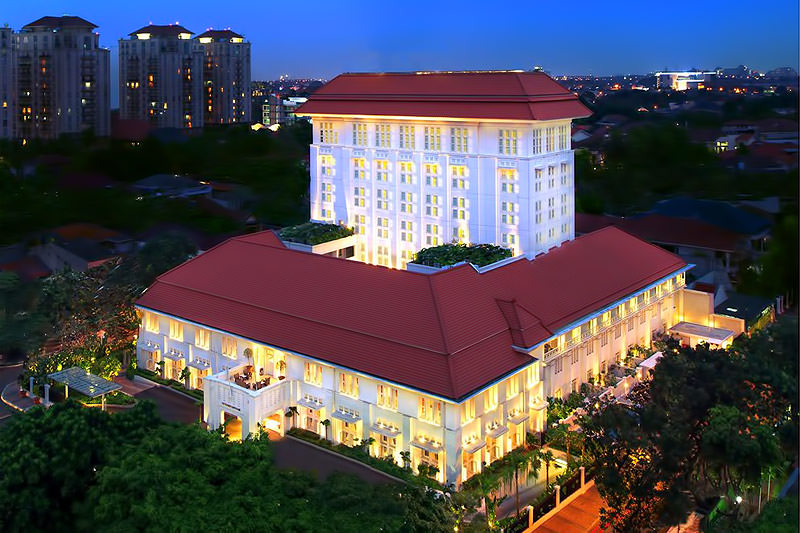 Jakarta is home to excellent 5-star hotels, beach-front resorts, spa areas, mouthwatering cuisine, and suites. Many people opine that these luxuries are a preserve of the rich and affluent.
This, however, is far from the truth. Did you know that ordinary people can wine, dine, and vacation at some of the high-end hotels in Jakarta? If you want to enjoy luxurious treats on a budget, you can achieve that with the following steps.
Book Your Hotel on Sunday
If you are looking for the cheapest 5-star hotel in Jakarta, place your booking on Sunday. Often, this is the cheapest night you can get in a luxury hotel in the city. Fridays are the most expensive and you want to avoid booking then as much as possible. This tip will also help you beat the Monday blues.
If you prefer staying at hotels located within the central business district, check-in during weekends. This is because business travelers often leave the city for their homes during the weekends. Visit luxury getaways out of Jakarta city during the week when business is low and the facilities are cheaper. By so doing, you could save up 40% from the normal rates. Choose a boutique country during the week and you could enjoy the entire 5-star luxury all by yourself.
Sign up for Hotel E-newsletters
While this tip won't appeal to many people, it could help you discover special deals and any upcoming offers. There's a wide range of hotels in Jakarta which offer various exciting deals from time to time. Be among the first people to receive alerts by signing up to receive hotel e-newspapers.
Leverage Mystery Hotels
You can find mystery hotels, also known as secret hotels on various booking sites in Jakarta. These deals offer unbelievably low rates such that the hotels only reveal their identity when the rooms are booked. 5-star mystery hotels in Jakarta offer unique value. Seeing that these hotels normally charge high rates, they can offer huge discounts too. A mystery hotel deal is a good way of saving money while enjoying a luxurious lifestyle for cheaper.
Be on the Lookout for Last Minute Cancellation Deals 
Often, guests will cancel their bookings at the last minute for various reasons. When this happens the hotels will be desperate to fill the vacant room as soon as possible for cheaper. For instance, let's assume that a big group has canceled their booking.
The hotel will immediately send an alert email to people on their mailing list offering rooms at attractive prices. Leverage on this opportunity to experience luxury and sample some of the most delicious cuisines served in 5-star Hotels.
Vacation like the Boss you are  
Often, big companies pay approximately 70% less of the accommodation rates in luxury hotels. If you work in a big company, leverage this offer to enjoy a luxury treatment at an affordable price. Ask the person responsible for placing hotel bookings in the company to refer you to good luxury hotels in Jakarta. Directly booking a hotel room with the company's corporate rate is easier than calling through your line.
Share Your Special Occasion 
Do you have a birthday or anniversary coming soon? Talk about it with the hotel representatives without expecting anything in return. 5-star hotels in Jakarta will do anything to make their guests happy. Chances are, the hotel will organize a special treat for you. Whether you get a birthday cake or a complimentary session at the spa, you will have saved some money.
Finally 
Many hotels in Jakarta are countering the current hard economic times by offering exciting deals. In the end, consumers are enjoying exceptional value complete with great hotel room deals. If you are looking for a luxury hotel experience in Jakarta for cheaper, these tips will come in handy. Whether you are visiting Jakarta alone or in a group, there is a wide variety of 5 star hotels for you to sample.